A
Full Service Digital Agency

with Unmatched Results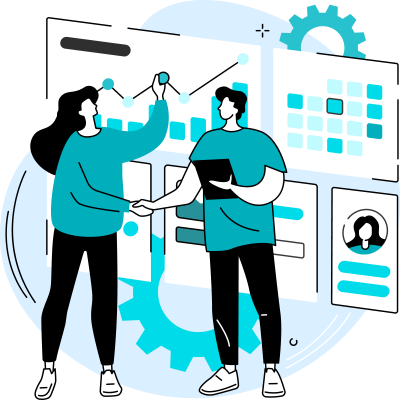 At our core, we are a team of passionate experts in the field of digital marketing. We understand the challenges that come with aligning teams and goals to create successful campaigns. Our team thrives on pushing new technologies to their limits and creating intelligent, integrated marketing strategies that deliver results. We take pride in our work and are dedicated to helping our clients achieve their goals.
Let your business grow through our range of digital marketing services: SEO, content marketing, social media marketing, social media advertising, and PPC management, all of which we're already providing to clients across South East Asia and elsewhere.
We're ambitious and set big goals for ourselves, only working with companies when we believe we can make a tangible difference to their bottom line. And because of that, we have successfully helped startups & large enterprises across Malaysia & Singapore win in the market.
At The SEO Solutions, we believe that our clients hold the key to what makes their business great. We work closely with them to understand why their customers buy from them and what drives their success. While we don't expect our clients to be experts in digital marketing, we use our expertise in SEO, content marketing, social media marketing, social media advertising, and PPC management to help them adapt their strengths into a strategy that can extend their reach and drive growth.
Our
Digital Marketing Services

Start ranking higher, earn more qualified traffic and increase your bottom line with fully-managed SEO services. With our elite SEO team and custom SEO campaigns, SEO will become a revenue driver for your business.

Make content marketing hassle-free with our fully-managed content marketing services. Our results-proven content marketing strategy will help you supercharge your blog traffic and bring the right customers to your site.

Social media marketing agency
Managing your social media marketing is a full-time job. You need a social media marketing agency with the right experience to organise and execute your social media strategy across various platforms and connect you to your target audience.

Whether you want to increase conversions, grow traffic to your website or both, our tech-enabled PPC management can help you reach your goals.

Social media advertising agency
Enhance your brand's social media presence and drive targeted leads through social media advertising.